The New Seachem Tidal Filters are here!!!
We just got the first shipment in this week. We are beyond excited for this filter! Being made by Sicce the design and build quality is exactly what you would expect from the Italian manufacturer.
These filters run actual media such as Seachem Matrix and not cartridges like most HOB filters on the market. So not only are the Tidal filters more cost effective and efficient, you will be running a more natural filtration for your aquarium. They way they are designed they will be perfect filters for Nano Saltwater/Reef Aquariums.
And I dare say that this is finally an option that will compete with the legendary AquaClear filters!
+ 5 Year Warranty!
Come check these out at the store and hit the link for more information...
http://www.seachem.com/tidal-filters.php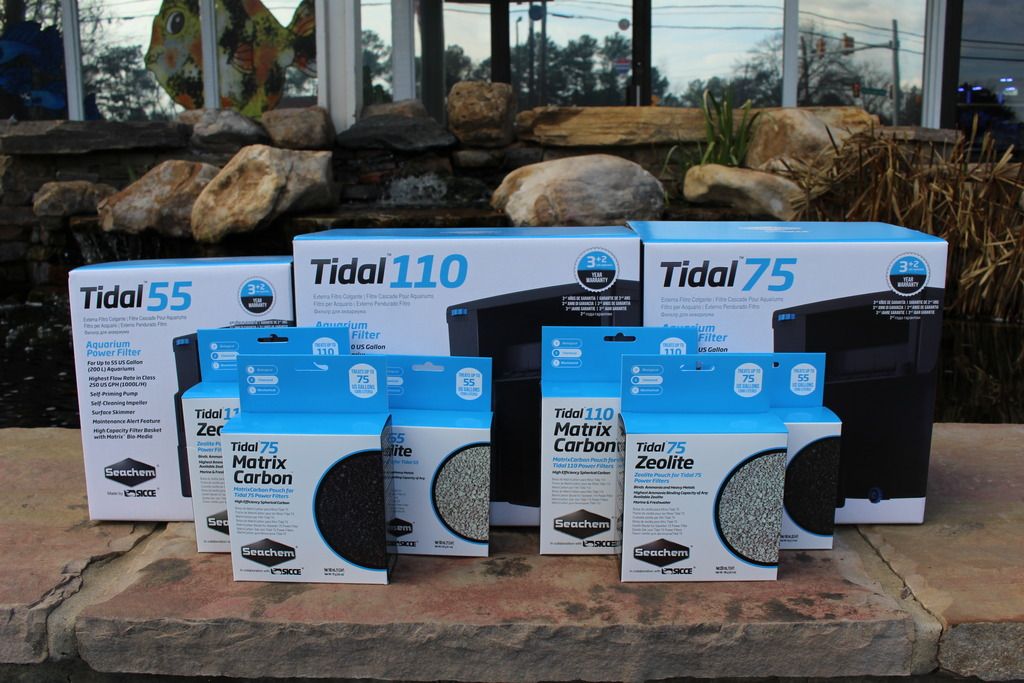 __________________
Jakub Lapinski - Premier Aquatics Manager
Premier Aquatics - (770) 321-8404
aX·i·o
·mat·ic - taken for granted : self-evident or unquestionable.