We just got the brand new Current USA LOOP systems in stock!
Note from Current...
"LOOP® is the first and only system designed for connecting and syncing lights, pumps and other accessories into a single, controllable network. Expandable and upgradeable, LOOP® is the most affordable intelligent control solution focused on ease of operation and user experience."
Link to the Current USA website for more information...
http://current-usa.com/loop/orbit-ic...quarium-light/
We have everything in stock...
-
ALL SIZES
of the new Current Orbit IC LOOP system
- ALL SIZES
of the new Current eFLux Wave Pumps
- New Current Orbit mounting systems
- eFlux Wave Pump Manifold
- eFlux Extension Cables
Also a reminder that we carry all the other great LED fixtures from Current USA...
- Current Orbit
- Current Orbit Pro
- Current SAT
- Current SAT +
If you have any questions please PM me on here or call the store at (770) 321-8404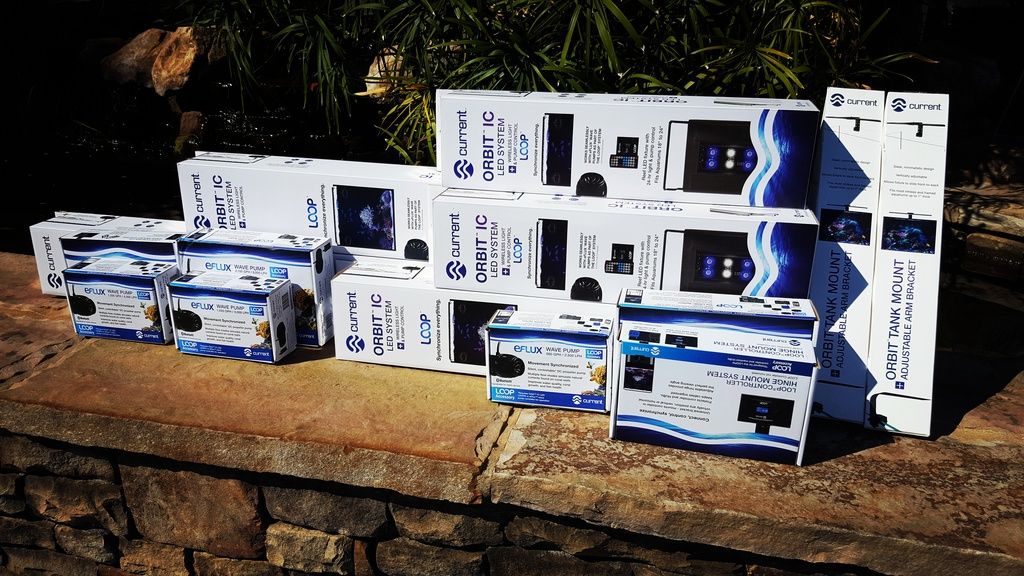 __________________
Jakub Lapinski - Premier Aquatics Manager
Premier Aquatics - (770) 321-8404
aX·i·o
·mat·ic - taken for granted : self-evident or unquestionable.